I've been scoping out a few eco-friendly resorts for a one week trip next year.  I've mostly been looking around in Mexico and Central America as those are usually only 2 to 3 hour flights from Dallas and can be easily reached in a day.  I would love to do a mix stay of a few nights in a jungle lodge and then a few more nights in a beachside lodge.  When I say I am looking at an "eco-lodge" to me that means I don't have to give up creature comforts like running water or even A/C.  I still prefer to find a place that has private plunge pools and nice amenities but that has a rustic aesthetic using natural materials and is earth friendly by using reverse osmosis filtered water, recycles, grows a lot of its own food and gives back to community near it.  Below are some of the favorites I have found so far:
I LOVE the look of this place.  It's remote but is still reached fairly easily by a 20-30 minute flight from either Liberia, Costa Rica or Managua, Nicaragua.  It's located on Nicarauga's "emerald coast" and looks amazing.  You can choose between beachside villas or hillside villas with your own plunge pool.  The food and spa here look beautiful.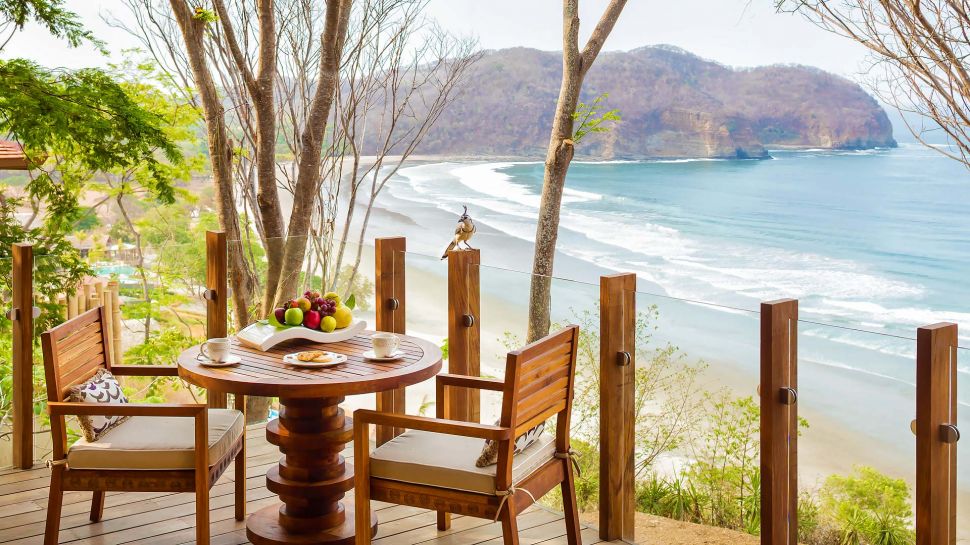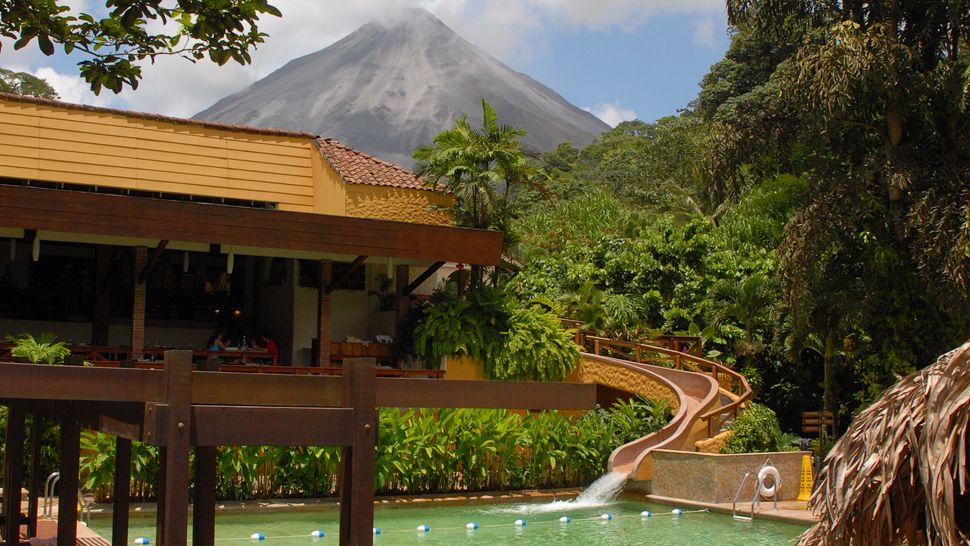 This resort sits near the Arenal volcano which is an active volcano.  Many of the rooms boast incredible views of the volcano and when it's erupting you can actually see it glowing at night.  While many resorts in this are feature mineral hot pools, Tabacon is the only one that sits on natural free-flowing streams and pools of both hot and cold mineral water so you can soak under waterfalls or laze in a pool.  The hotel will also arrange for treks to the volcano and zip lines or other jungle tours.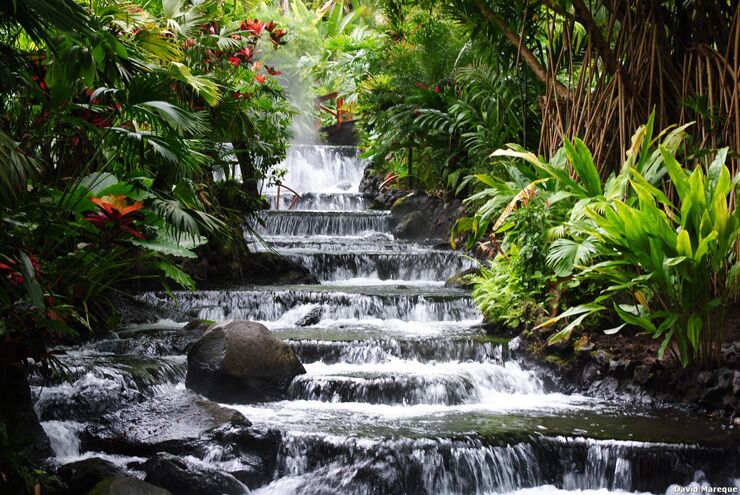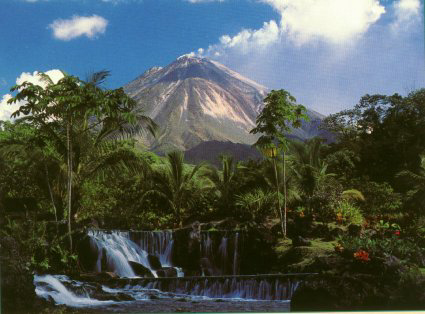 This all-inclusive resort on its own private island has been on my "to do" list for well over a year.  This small boutique hotel has about 10 villas which offer privacy and luxury.  Each day, the chef comes by and asks what you're in the mood to eat for lunch and dinner and they make up a special meal just for you to be served on your private beach, deck or villa.  The island is surrounded by shallow clear water and you can snorkel right off your room deck. Yes, please.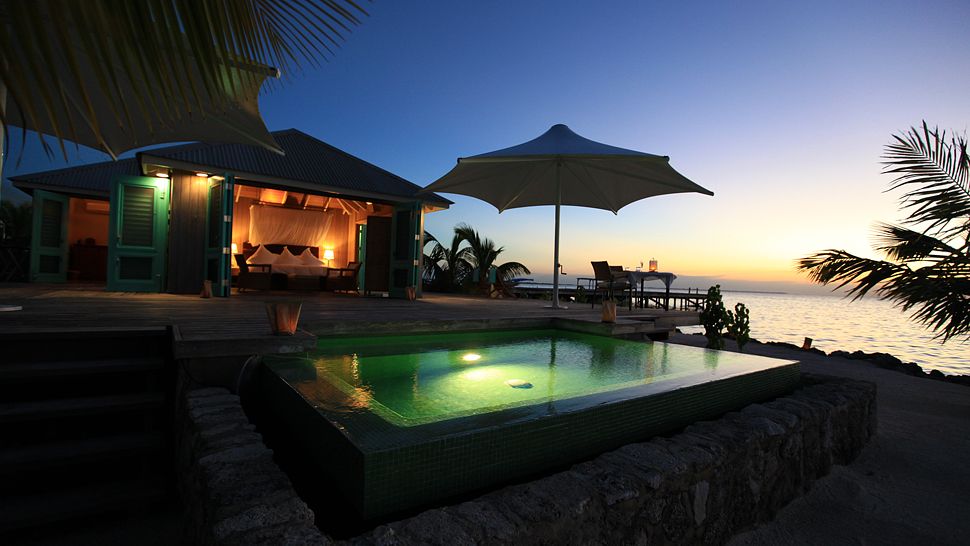 I'm intrigued by Azulik but not so sure it's for me as it's more on the rustic side.  First, the beach is clothing optional and while I hate to sound like a prude, I'm just not into public nudity.  However, I know that doesn't mean everyone there will be naked but I'm not so sure.  Second, there is no electricity in the rooms so in the evening everything is lit by lanterns and candles.  Sounds like it would be very peaceful and beautiful in the evenings but could also be annoying as well.  However, the beach and the buildings look incredible!
So, those are the places that are on my radar for 2018.  Probably my first choice is staying a few nights at Tabacon and then flying to Mukul Resort for a few nights on the beach.  I would love to stay at Cayo Espanto but it is very pricey (about $1,200 to $1,500 per night) so I would only stay there for 2 or 3 days before finding someplace a little more reasonable.