Living in Dallas, Texas, we are right in the middle of the country, albeit the southern middle part.  So, flights to California are plentiful, usually very reasonably priced and not very long (about 3 hours max).  I've visited San Diego, Orange County/Laguna Niguel, Los Angeles, Santa Barbara, Sonoma Valley and Napa Valley.  Still on my"to do"  list is a few days stay in San Francisco itself and Big Sur.  Below are a few of my Dream Hotels in California, some of which I have stayed at and some of which are still on my bucket list.
Four Seasons Biltmore, Santa Barbara
A weekend stay at this hotel was my Christmas gift to my husband a few years back.  I will say that this hotel, while open year round, is very seasonal in nature so you can get great rates during the winter months but it's outrageously expensive during the summer.  We stayed in February and had a beautiful fireplace room with veranda.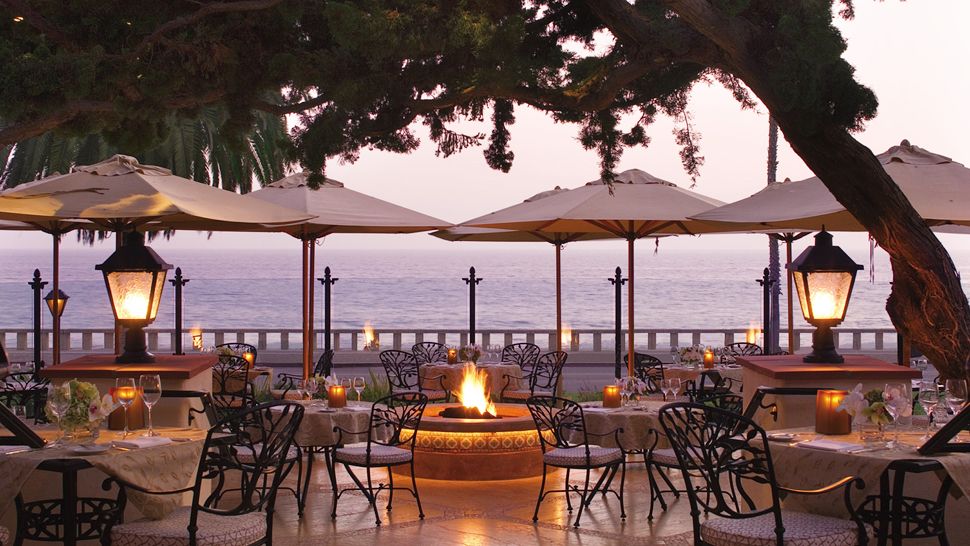 The hotel sits right on one of the best beaches in Santa Barbara, Monarch Beach, and the views from the large windows in the hotel bar, restaurant, gym and spa are breathtaking.  The hotel's aesthetic is Mission style so everything is stucco with red tile roofs, wrought iron work and large rough hewn wooden beams and columns everywhere.
Finally, the gardens here are to die for – just massive with huge trees and flowers covering everything.  We loved our stay here and I can highly recommend this hotel.
Auberge de Soleil Hotel, Napa Valley
I came here for lunch with a friend during a short Napa stay in October 2016 and was smitten with this hotel.  Perched on a hill in Rutherford overlooking the valley, this country French style hotel boasted incredible vineyard views and classic elegance.  So, I immediately planned a weekend trip for March 2017 with my mom and the hotel was as wonderful as I had hoped.  Our room was absolutely gorgeous with a huge terrace with Valley views, a large fireplace and vaulted ceilings.  We also had a massive bathroom with sunken tub and its own flat screen TV.
The spa here knocked my socks off as well.  It was small but so well done – it had multiple hot and cold pools that all took advantage of the view and was so peaceful with a fireplace inside the relaxation room and the sound of water everywhere thanks to multiple fountains.  Finally, the service here was excellent – the concierge made several excellent reservations for us at nearby restaurants and private tastings at wineries and they were all spot-on.  The service here made our stay just that more special.
Post Ranch Inn, Big Sur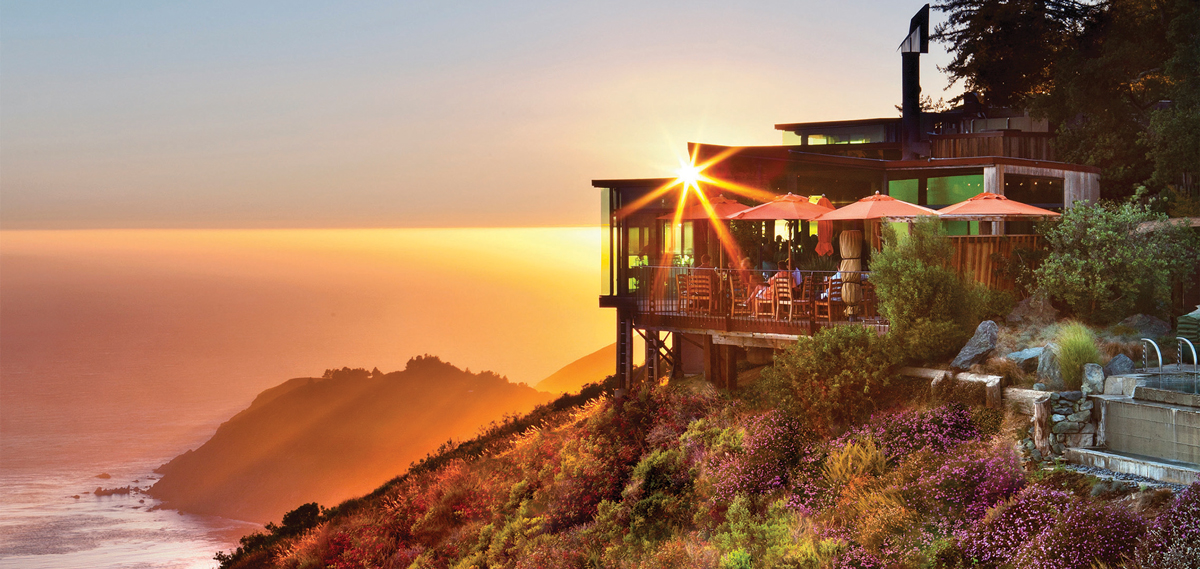 I haven't been able to get down to Big Sur yet and thanks to a recent massive landslide that took out a big portion of Highway 1, I probably won't be going anytime soon! However, I have seen so many pictures of this architecturally incredible resort that I know I have to get here for a short weekend stay eventually.  I love how all the rooms just blend in seamlessly with the surrounding natural landscape and the views!
The views of the ocean just seem unreal.
Of course, this hotel boasts a world class spa and restaurant with floor to ceiling windows to take in that incredible view while sipping the best wines California has to offer. Nearby there are hiking trails galore and scenic beauty everywhere you look.
Beverly Hills Hotel, Los Angeles
I haven't stayed at this hotel either and Los Angeles isn't my favorite place in the world (or California) but this pink palace seems to be just my speed.  It's nestled back in a small serene little plot of land in Beverly Hills and the pink and green decor is so lovely.  I know there is some controversy with this hotel as it's owned by the Sultan of Brunei and his country's policies against the LGBT community are terrible.
To be honest, I'm not sure if I would stay here because of that but I think it's still okay for me to admire the decor, right?
Lodge at Torrey Pines, North San Diego
Okay, I don't play golf.  I don't even play Top Golf really.  I don't hate golf and I actually can even watch some of the big games (The Masters, etc..) and Steve and I attended the Byron Nelson this year.  Steve doesn't really play golf anymore either even though he does have his own clubs.
So, this may seem like an odd choice but this lodge is in one of the most beautiful settings and the laid-back, relaxed "lodge" nature of the hotel is very appealing.  If you do play golf, it's probably a dream come true but I would be happy with visiting the spa and relaxing by the pool, taking walks by the ocean and eavesdropping on people's golf stories over dinner.  Also, I love the craftsman style and architecture of the lodge.
Ritz Carlton, San Francisco
I have flown into San Francisco a few times on my way to Napa Valley and Sonoma Valley but I have never had a chance to stay in the city.  That needs to be rectified one day soon.  If I get the chance to stay in the city one day, my first choice is the Ritz Carlton San Francisco.  It's in a great central location and the rooms and common areas are drop dead gorgeous.  I'll also admit that I am a little biased because I get points for staying at the Ritz Carlton but this is a beautiful city hotel!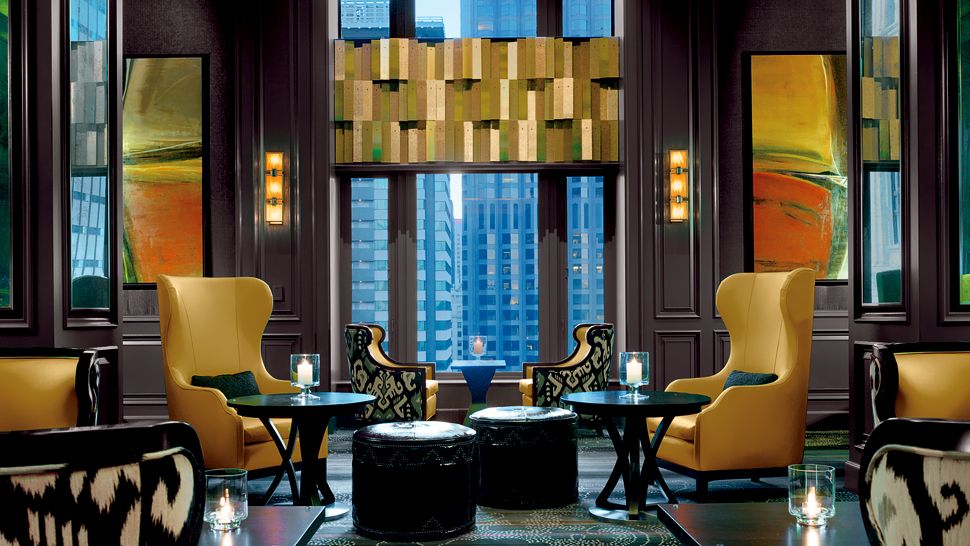 San Ysidro Ranch, Santa Barbara
Finally, we head back to Santa Barbara for a stay at the iconic San Ysidro Ranch Hotel.  This hotel is owned by Ty Warner of Beanie Baby fame (he also owns the Four Seasons Biltmore).  It's claim to fame is it's the location where John F Kennedy and Jackie stayed on their honeymoon.  The property itself is located outside Santa Barbara so it's isolated and serene.  It's a popular place for celebrities trying to get away from it and I believe a few celebrity weddings have taken place here as well (but the hotel doesn't really confirm or deny that).  The hotel is made up of individual cottages and yes, you  can still stay in the JFK & Jackie "Honeymoon" cottage.
The Stonehouse restaurant here is also supposed to be wonderful.  The ranch itself is now a large garden with walking trails and quiet areas to relax and take in the scenery.
Well, that's my list of Dream Hotels in California.  Not sure what my next Dream Hotel list should be – I'm thinking of maybe doing favorite city hotels or perhaps hotels in New England.